How Massage Can Provide Allergy Relief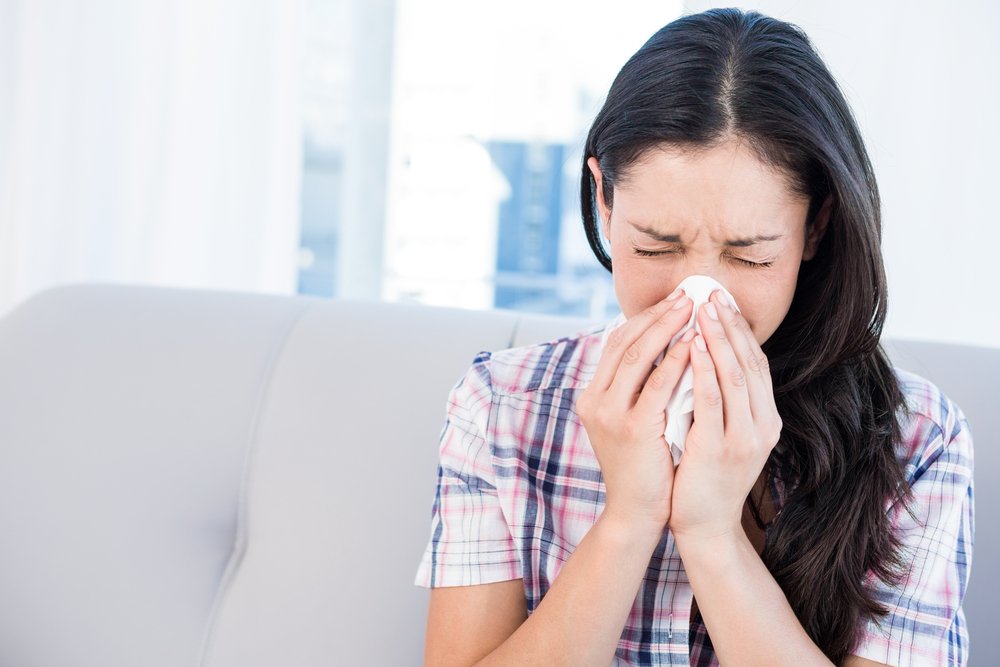 It?s that time of year?trees are blooming, flowers are blossoming, weeds are sprouting and the weather is getting warmer. While spring in Kansas City can be a glorious thing, the change in season comes with one uncomfortable caveat?seasonal allergies. With new plant life comes pollen and mold drifting through the air and, yes, into your nose and eyes, sending your poor body into overdrive. If you?re miserable this time of year due to seasonal allergies, antihistamines might do the trick to give you some relief. But I?ve got another solution: massage therapy.
Can Massage Really Help My Allergies?
It?s true?massage really can provide you with seasonal allergy relief; namely, sinus pressure, sneezing, itchy/watery eyes, etc.
By focusing on certain trigger points and muscles in your face, head and all over your body, massage therapy increases circulation and releases muscle tension caused by the constant sneezing, coughing and general discomfort you might be experiencing. By relaxing the body, massage therapy effectively relaxes you?erasing any tension and pressure that allergies might cause. Even being face down for part of the session can help relieve sinus pressure!
Which Modality Is Best?
Any modality that targets certain trigger points within the body will provide you with the most allergy relief.
Face Lift Massage can help alleviate sinus pressure by applying gentle pressure and massage stroke to the muscles of your face and head. The increased blood flow and removal of old lymph will also flush out any allergen offenders to your system.
Myofascial release is another effective modality that can ease your symptoms. Myofascial release is particularly effective in treating tension headaches and migraines. If you feel pressure in your head, myofascial release can alleviate the agony you might be experiencing by loosening up the sinuses and increasing blood flow to this area.
Reflexology, which treats your organs and glands by massaging the feet, can also calm the entire nervous system and transport you to a place of calm and relaxation.
Essential Oils
Essential oils, which I?ll use in my own practice, are another way to provide natural relief from seasonal allergy symptoms. Essential oils, which are themselves derived from plants, fight inflammation and act as natural antihistamines. They can even help rashes and headaches! These are the best essential oils for allergy relief:
Lavender

Eucalyptus

Peppermint

Lemon
You can apply them topically, diffuse them or inhale them for optimal results!
Get Relief!
Don?t forego antihistamines completely?massage therapy is simply a natural, holistic means of combating seasonal allergies while relaxing your body from top to bottom. When combined with any medication prescribed by your doctor, massage therapy will provide you with a wonderful sense of relief from the onslaught of allergens that are attempting to invade your body this spring!