Suzanne Schaper, Board Certified Massage Therapist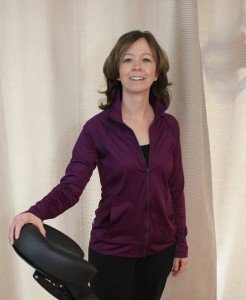 Suzanne Schaper received her certification in massage therapy from MTTI 15 years ago, sharing her knowledge for health and wellness with her clients ever since. A life free of pain and disease is a more full life and Suzanne enjoys assisting her clients in their pursuit of health and happiness.
Passion for Health and Wellness
It has long been believed that stress is a major contributor to disease and chronic health issues. Massage therapy is an enjoyable, affordable treatment that can relieve both everyday and chronic stress. Suzanne is passionate about the benefits of regular massage sessions, having seen amazing results in her clients over the years. Offering massage to clients in Overland Park and the surrounding areas, Suzanne has flexible appointment times available.