Is Donating Blood Good for Your Health?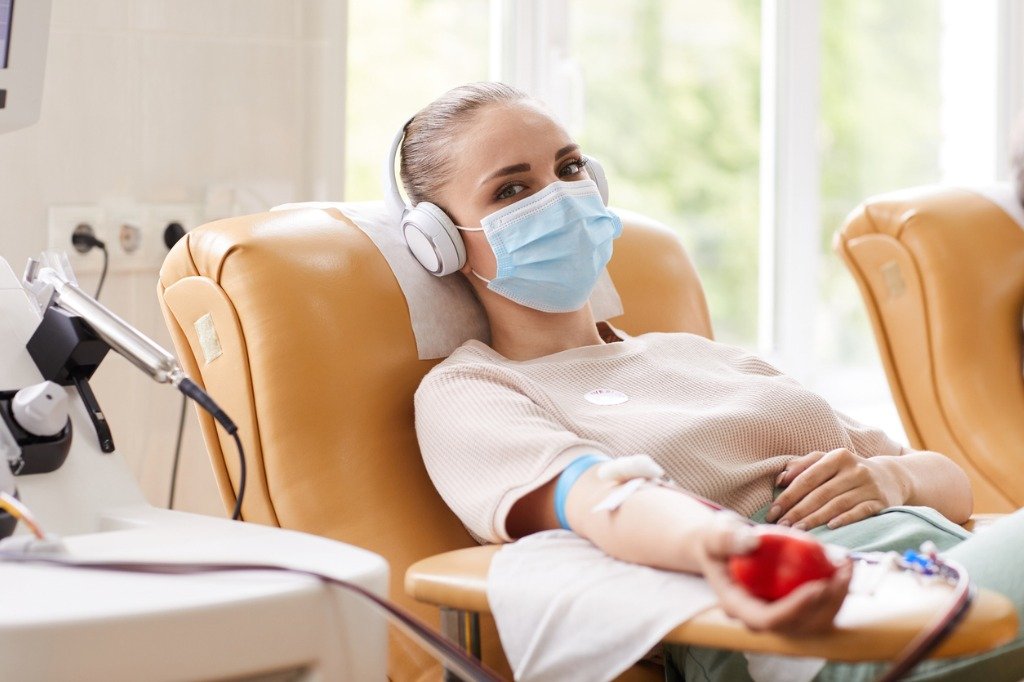 With January being National Blood Donor Month, you will probably see several requests for blood donations through the American Red Cross and social media platforms. Winter is traditionally a time of low turn-out for blood donors, and it will probably be even worse this year because of the COVID-19 pandemic.
It's clear that blood donations really do save lives, but are donations healthy for the donor? Yes! It turns out that there actually are health benefits associated with donating blood.
The 3 Biggest Health Benefits Associated with Donating Blood
1. It Lowers the Amount of Iron in Your Body
Probably the most important health benefit of donating blood is that it lowers the number of iron stores in your body. This is beneficial in several ways. Removing red blood cells is the preferred treatment for people with hemochromatosis, a condition that occurs when too much iron is present in a person's body.
According to the Mayo Clinic, hemochromatosis is fairly common, and it can be inherited or caused by other disorders. Donating blood on a regular basis may decrease your risk of developing hemochromatosis.
Maintaining proper iron levels in your blood can also affect the health of your heart. Published studies have suggested a link between high iron levels and heart disease.
Although research is inconclusive on whether or not regular blood donations can reduce the risk of heart attacks, this particular study showed that men who donated blood reduced their risk of heart attacks by around 30%!
You can also improve the health of your liver by donating blood. It is believed that excess iron in your blood can increase your risk of Hepatitis C, nonalcoholic fatty liver disease (NAFLD), and other liver diseases.
2. A Quick Health Check-Up
Not to be confused with a doctor's visit, donating blood regularly will provide you with a miniature health check-up. This mini-physical is always done before the donation begins to ensure that you are healthy enough to donate blood.
During this process, you will have your temperature taken and your heart rate, blood pressure, and hemoglobin levels checked. Although this may seem simple and insignificant, the results can offer insight into your overall health.
An added bonus right now is that the American Red Cross will test your blood for COVID-19 antibodies and give you the results. If you have had the virus but didn't experience any symptoms, you may have the antibodies in your bloodstream. This is an easy (and free!) way to test whether or not you have had the virus.
3. It Feels Good to Help Others
There are so many stories that highlight how lives were saved by donated blood or plasma. Your donated blood could end up helping cancer, trauma, and even severe burn patients live to see another day.
One blood donation can help save up to three lives. Studies have shown that helping others can have a positive impact on your own happiness. You will leave the blood drive knowing that you have impacted someone's life in an incredible way.
Is Donating Blood Safe?
If you are in good physical condition, donating blood should be considered safe for your overall health. The intake process will rule out any immediate concerns. Precautions are taken to avoid blood donations that are not safe for the recipients and to avoid negative side effects for the donor.
According to the American Red Cross, the following are reasons that you should avoid donating blood.
You are not feeling well

You are taking certain medications

Your iron count is low

You have possible exposure to malaria by traveling to certain areas.
Of course, there is the concern of giving blood during the COVID-19 pandemic. I have personally donated blood twice during the pandemic and felt perfectly safe both times.
The American Red Cross has created safety protocols to address this very issue. The need for blood is urgent right now, so they are taking every possible precaution to keep donors and staff safe.
Consider Donating Blood this January to Help Save Lives
Like me, you may be excited to usher in the new year of 2021 and put 2020 behind you. This past year has been difficult for so many reasons, with the coronavirus being the primary culprit.
Along with disrupting our lives, COVID-19 has negatively affected the number of blood donations while also creating a higher demand. Please consider finding a blood drive near you and signing up today.
If you have had COVID-19 recently, please check out the COVID-19 Convalescent Plasma Program. You may have life-saving antibodies that could help a patient currently suffering from the virus. Donating your plasma can be the silver lining of having COVID-19.