Join Me at My New Massage Studio in Lenexa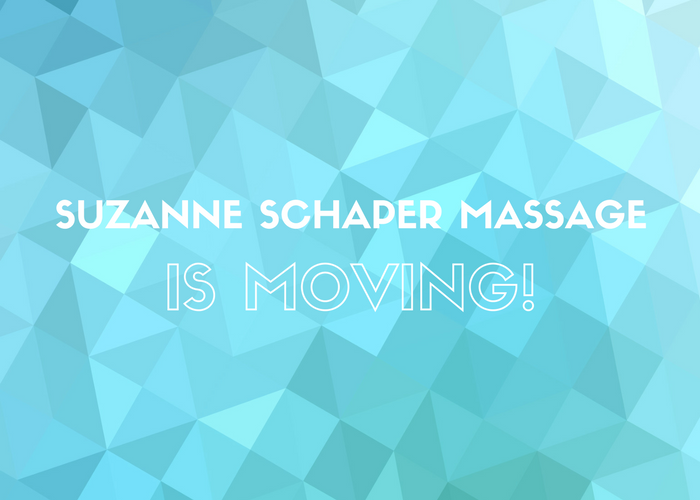 I am so excited to announce that my massage business is moving to a new studio in Lenexa. I took a few months off as I searched for a new space and I am thrilled to be back at work. I cannot wait to see you again. I will be operating out of my new location at 22909 West 83rd Street in Lenexa, KS. This new space is located inside Breathe Yoga and I am delighted to make the move to this new location!
New Studio Details
Located on the southeast corner of K7 and 83rd Street in Lenexa, just a couple miles west of Lenexa City Center, my new studio features a cozy massage room where you will receive your sessions in comfort and tranquility. There is also larger multi-purpose room where yoga classes are held and you can take yoga from excellent instructors. I will be using that large room on occasion for combo sessions and other classes. It will be the ultimate wellness experience you can hope for, and I can't wait for you to visit me and check it out!
February 2022 Grand Opening Special
To celebrate my new location and thank you for your business over the years, I'm offering a special offer for the month of February 2022 only. A limited number of my Face Lift Massage sessions will be available for half price. Limited to one experience per client, this is a great opportunity to try out this special session at a discounted price. The dry, cold winter weather can take a toll on our faces, leaving them tight and restricted. This 60-minute session increases circulation, reduces tension in the tissue, clears sinuses and feels great.
Schedule your special session here. These sessions are only $45, discounted from $90, so schedule now to take advantage of this deal.
Online Scheduling Now Available
I have opened up my online scheduler again so you can conveniently choose your next appointment. As always, if you don't find times that work, please reach out via text or email and we will work to find something convenient for you.
Corporate Chair Massage Available Once Again
Along with individual massage sessions at my office, I am once again offering corporate chair massage services as well. I visit surrounding businesses with my massage chair and offer relaxing, therapeutic chair massage sessions to employees. I work closely with an experienced colleague, so companies with 10-50 employees are the best fit.
Please reach out if you would like a quote or have any questions about this unique service.
---
It is an exciting time at Suzanne Schaper Massage. I'm happy to be moving into my new studio where I can continue to accompany you on your journey to wellness. Schedule your session today so you can take advantage of the best time slot options.