New and Improved Combo Sessions – March 4th and March 5th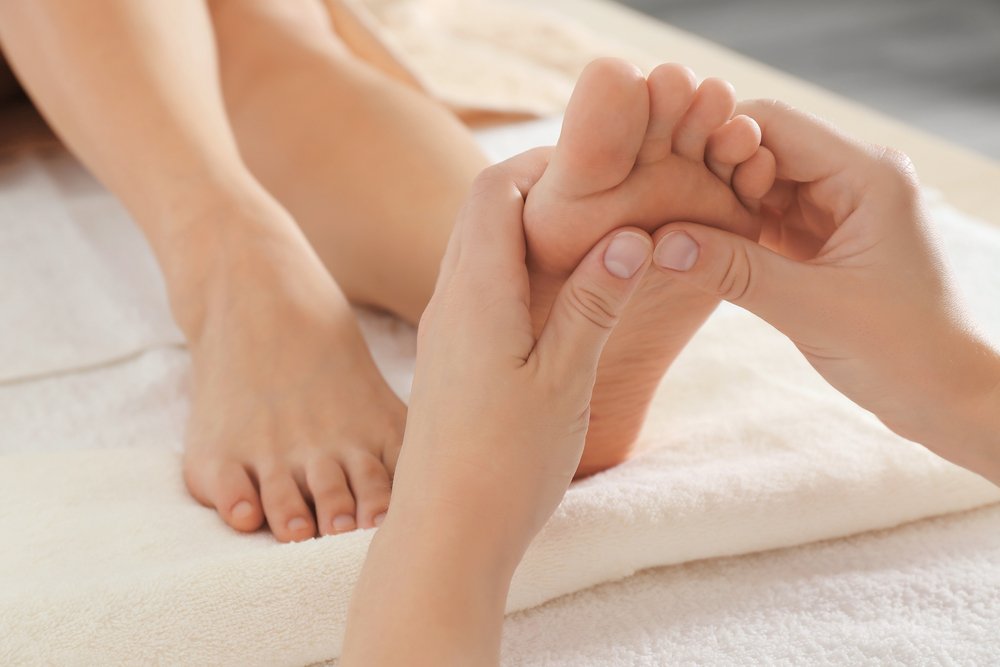 A Combo Session Like No Other
Are you always looking for new opportunities for relaxation and healing? Join us on Friday March 4th and Saturday March 5th for a combination bodywork session like no other. This special event offers you the chance to experience reflexology and massage therapy simultaneously from 3 therapists. This unique session will put you in a deep state of relaxation, leaving you renewed and rejuvenated.
Book Your Appointment Now – Sessions Are Limited
What Does This 60 Minute Healing Session Include?
Reflexology
Massage Therapy
Biomat

 

Recovery Time on an Acoustic Mat
Optional Aromatherapy
Extra Recovery Time if Needed to Hydrate and Regroup
This combo session provides you with professional reflexology from certified reflexologists Annamaria McBride and Patricia Deghelder. One practitioner will focus on your feet, while the other offers face, head and hand reflexology. At the same time, you will receive 30 minutes of massage on legs, arms, neck and shoulders from Suzanne Schaper, a board certified massage therapist. All this bodywork takes place while you lie comfortably on a warm BioMat, which offers infrared heat to reduce inflammation and boost the immune system.
The intention of this collaboration is to provide you with the chance to reach a deep state of relaxation and homeostasis, allowing your body to let go of tension and restrictions that prevent healing. If you have found bodywork to be effective in the past, just imagine what the work of 3 therapists at once will feel like and accomplish in your body.
The second half of this session will have you resting comfortably on an acoustic mat, listening to pleasant music and feeling light vibrations. The Bio Acoustic mat uses 3 speakers to induce relaxation with a variety of music choices, utilizing different frequencies to relax all your muscles.  The Bio Acoustic mat also influences the body's brainwaves to boost endorphins, enhancing the body's own healing potential. This is a truly delightful experience that will leave you feeling refreshed and reset. 
Schedule now: limited sessions are available!
How Does Reflexology Benefit Your Health?
Reflexology is primarily used for relaxing tension in the body. The feet, face and hands offer perfect gateways to the nervous system that make reflexology so effective.  It also improves nerve and blood supply for the body, thus reducing inflammation. This is the Ingham Method of Reflexology, a researched and effective hands-on technique.
The pressure of the reflexology will be adjusted to each client's wishes and tolerance. It should not be painful, although it can be uncomfortable at times. 
Combined with massage therapy, reflexology offers a rejuvenating experience for the entire body.
How Does Massage Therapy Benefit Your Health?
Massage therapy offers many different benefits, including increased circulation and decreased stress and tension. This session in particular may provide a release of deep tension due to the combination of therapies. Your body will be able to "let go" easier when the nervous system is presented with different techniques at the same time.
The pressure of the massage will be adjusted to each client's wishes and tolerance. It will not be painful, although it could be uncomfortable in certain spots of tension. 
Schedule Now for Best Availability
There are a limited number of time slots for this special $125 session, so book now for the best availability.
The event will take place at Suzanne Schaper Massage, located inside Breathe Yoga at 22909 W. 83rd Street, Lenexa, KS 66227. We are very excited to offer this healing session, so please share the opportunity with your friends and family.
No Sessions Available?
If you try to book a session after the day is full, fill out this contact form with your info. We will add you to a wait list for the next day of combo sessions.