Give the Gift of Relaxation This Season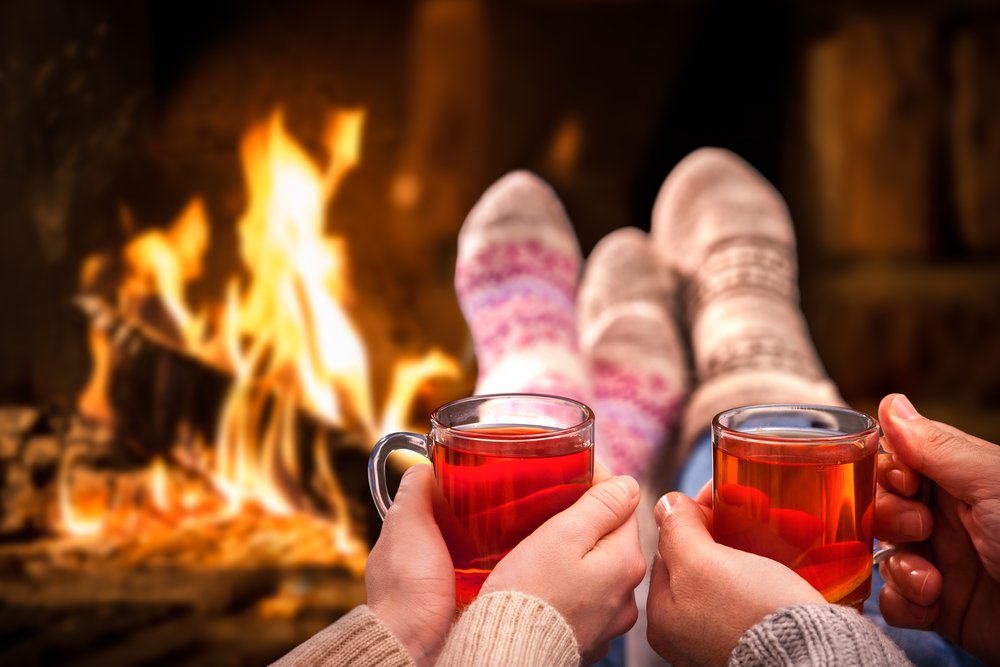 From the glittering lights adorning homes and mantles to the infectious jolliness of holiday tunes; from the delicious smells of treats baking in the oven to quality time spent with loved ones near and far, it?s difficult not to get excited about the holidays. But with the activity of the season also comes busyness, and all too often, stress. Therefore, the best gift you can give this holiday season is the gift of relaxation. Giving the gift of relaxation to both yourself and others allows you to be more open to the joy of this blessed season.?
I get it?there?s so much to do: presents to buy and wrap, parties to attend, relatives to entertain. Between baking and cleaning and shopping, the holidays can unfortunately turn from a time of peace and joy into a time of crankiness and feeling completely overwhelmed. But this is completely contrary to the spirit of the season, friends! Here are my tips for ways you can give (and receive) the gift that keeps on giving.
1. Give a massage gift certificate to someone.
A gift certificate for a massage is a great way to tell someone ?You are loved.? It shows that you care about that person?s health and well-being.? And who can turn down the opportunity to get a massage? Let me tell you, unlike most gift cards that always have a little bit left that you?ll never use, my massage gift certificates never go unused.
2. Take a relaxing bath.
It?s cold out. You?re exhausted from all of the holiday activity. Take half an hour and draw yourself a warm bath and decompress. You?ve earned it.
3. Plan some down time around the holiday parties.
This may seem impossible, but I highly suggest taking pressure off of yourself by planning down time around the inevitable string of holiday parties you?ll be attending. And I mean it?schedule that time in just like you would the party itself. Ask a friend to share a glass of wine and have a one-on-one conversation. Play a game or watch a movie with your kids. Everyone will be relaxed.
4. Cut down on to-dos by having someone clean your house.
Cleaning the house before guests arrive can be a source of great anxiety before the holidays. Heck, it?s a source of anxiety after the holidays, too! Do yourself a favor and hire someone to clean your home so it?s one less thing you have to trouble yourself with. Check out Groupon for great local deals and save some money, too!
5. Pay a charity to wrap your gifts.
Many local charities set-up gift wrapping stations at stores. Let them take the wrapping off your hands and benefit a local charity in the process.
6. Enjoy the season while you can.
After all your decorating is done, remember to take some time to admire your work. Sit down with a cup of tea or cocoa and enjoy the holiday ambiance before rushing to your next to-do.
7. Get a massage!
Of course, nothing relaxes you quite as effectively (or as quickly) as a massage. Treat yourself to at least a 30 minute massage, and it?ll work wonders.
Give Back By Getting a Massage
If you feel selfish about taking time for yourself this holiday season, let me try another approach: you can get a massage and still give back this season! On Saturday, Dec. 5, I will donate?all of my massage proceeds from that day to Exodus Cry, a local organization that fights human trafficking here in town. Additionally, for every gift certificate purchased in December, I will donate $10 to Exodus Cry.
I offer many massage modalities and each session is created specifically for you. So if you?ve never had a massage before or if you?re unsure which t type of massage the receiver of your gift certificate would want, that will all be figured out when the client comes in for the massage.
Happy Holidays, friends!