How to Bring Joy to Seniors During the Holidays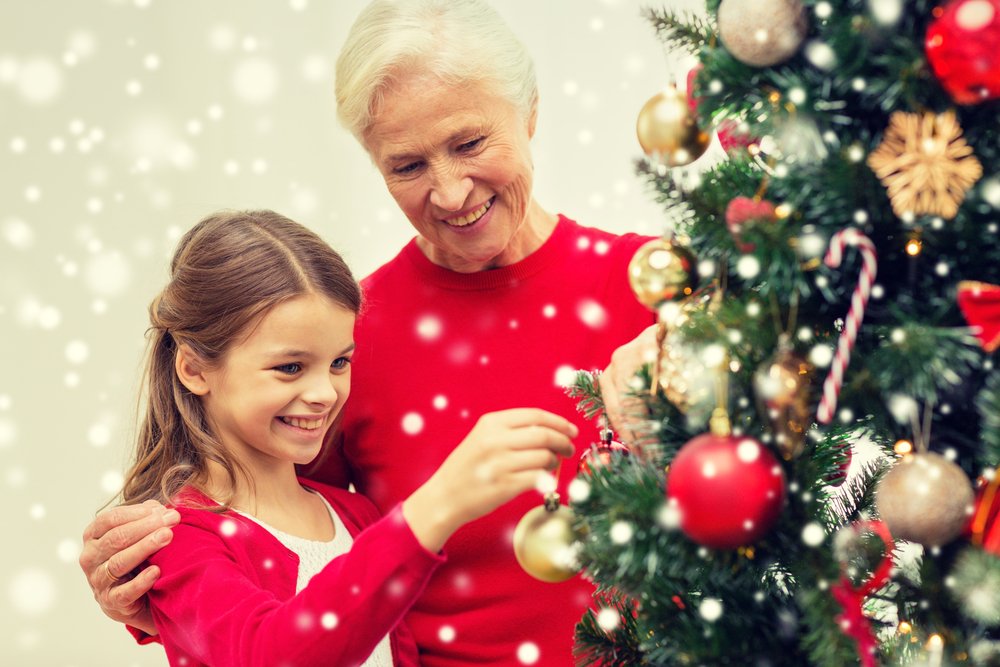 The holidays can be a difficult time for senior citizens for various reasons: they are not able to be as involved in celebrations as they used to and oftentimes (and more heartbreakingly) their loved ones are gone. During my time working with senior citizens in nursing homes and assisted living facilities, there?s a gut-wrenching pain that comes over you when you realize that a lot of them will be completely alone during the holidays.
I personally can?t imagine being alone for the holidays. Christmas in particular is so oriented around the family being together that not having a single person to share it with would be agonizing. This makes me so grateful for the blessing of family and friends?and how important it is that seniors have these blessings, as well. Whether you have a family member in a nursing home, or you?re thinking of visiting someone who has no one else to visit them, here are my tips for how you can make the holidays bright again for senior citizens who need it.
1. Help them send Christmas cards.
Seniors may need some extra assistance doing a beloved Christmas tradition like sending Christmas cards to relatives and friends. Have them dictate a note as you write it in each card, or type up a letter to include within the card. Address, stamp and send!

2. Do their holiday shopping & wrapping.

Many seniors are unable to drive. Make them feel a part of the gift-giving season by taking their gift lists to the store and purchasing the gifts for them. Or help them buy online!
3. Take them on a drive to see local holiday light displays.
A lot of times, seniors just need to get out and about. Capture the magic of season by taking them on a drive to see local light displays in different neighborhoods or in a public park. Barring dietary restrictions, have some hot cocoa or tea on hand to make it especially memorable and fun.

4. Take children to visit.
If you have children (or nieces and nephews), take them to visit seniors in the nursing home. The thing that helped my grandmother the most when she was in a nursing home was a visit from children. When my sister took her three young children in to see her, she perked up and interacted with them. It clearly made her day.

5. Decorate?for them
Many seniors have mobility issues and are unable to decorate their homes or rooms for the holidays. Add some Christmas cheer to their life?by volunteering to hang up lights or put up a small tree with ornaments (even a festive poinsettia will do!). The warm glow of colorful lights and greenery can make all the difference for someone feeling a bit lonely during the holidays.
---
There are so many things we can do to share the holidays with senior citizens?and they shouldn?t just be limited to the holidays! Bring joy to someone?s life with your company?you never know what a difference it will make.