10 Ways to Have the Best Massage of Your Life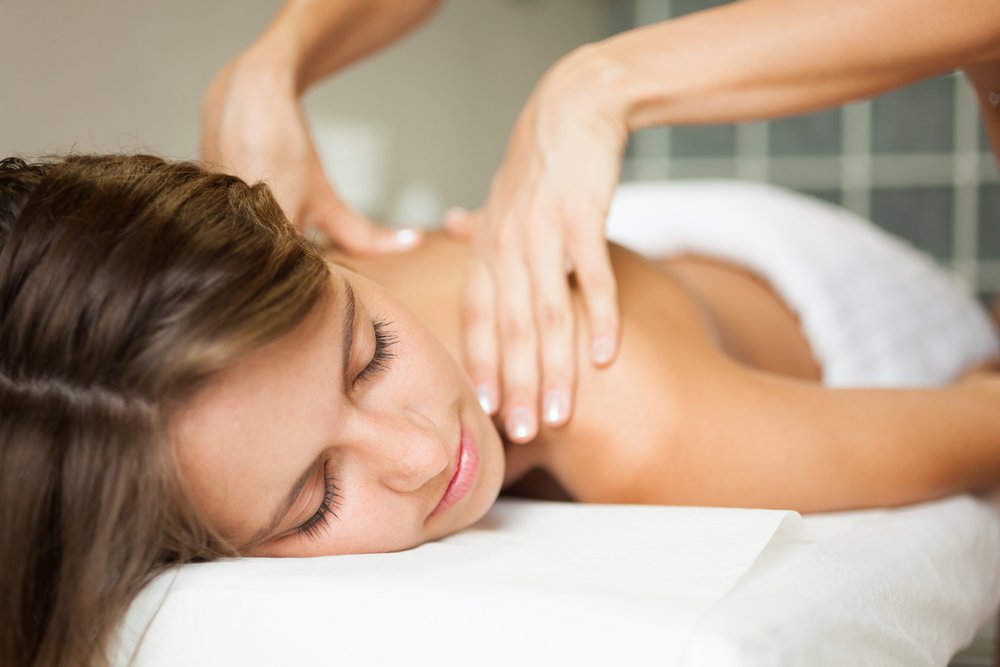 Massage does many things for the body. It can decrease blood pressure, release stress, help you sleep, and alleviate anxiety and pain. At the heart of it, massage therapy is one of the most relaxing experiences you can have. Did you know there are ways you can make it even MORE relaxing? Here are my tried and true tips for getting the most out of your session. That way, you'll have the best?massage of your life and reap all of the benefits that massage has to offer.
1. The Best Massage Happens at?the End of the Day
What better way to erase the stress of a long day than with a relaxing massage? If you can, schedule your session for immediately after work. Make sure you do not have to rush somewhere afterward and that the rest of your day is calm so you can prolong the relaxing "zone" the massage will put you in.
2. Stretch Before Your Massage
If you have the opportunity, do some light stretching before your massage. It brings blood to the muscles and kick starts that enjoyable feeling that will continue with the massage.
3. Use the Restroom Beforehand
Even if you don't think you need to use the restroom, please do before the session begins. That way you can?slip into your "zone" without any distractions.
4. Hydrate!
It?s crucial that you hydrate well at least 24 hours before and after the massage. This prepares your body for the massage and helps with soreness after the session. And don?t drink caffeine for at least a few hours before the session either!
5. Turn Off Your Phone
This seems obvious, but make a point to turn off your phone. The best massage is one that is completely uninterrupted and blocks out the world during your session.?If you hear it during the session you will wonder who it is the rest of the massage.
6. Wear Comfortable Clothing
?or bring comfortable clothing to put on after the session. Though you will have very little to no clothing on during your session, wearing comfortable clothing makes disrobing easier. Plus, no one wants to put on panty hose after a massage.
7. Remember That You Deserve This
Before the session begins, remind yourself it?s ok to enjoy this pampering time. Some clients are so used to giving and helping others that they feel guilty taking time for themselves. Remember that by taking care of yourself, you are ensuring your ability to be there for others long-term.
8. Be Vocal
Speak up during the session about anything that will help you enjoy it better. If you are too warm or cold, if you need the face cradle adjusted, if you want more pressure or less pressure, or if you just want more massage on a certain area. My goal as a massage therapist is to make this the best, most relaxing massage experience possible, so I am never offended when clients tell me exactly what they desire.
9. Let Go
Sometimes clients feel bad for falling asleep or entering the "zone" and not conversing with me, but don't. This is your time, so relax and enjoy.
10. Take an Epsom Salt Bath
Take an epsom salt bath after the session and before bed. Epsom salt (which is actually a mineral compound?fun fact!) helps alleviate aching and sore muscles. I highly recommend capping off your massage session with epsom salt baths to allow your body to detox and relax even further.
Have any tips of your own for enhancing your massage session? Share your tips in the comments below!