Why You Should Hire a Local Business for Your Corporate Chair Massage Event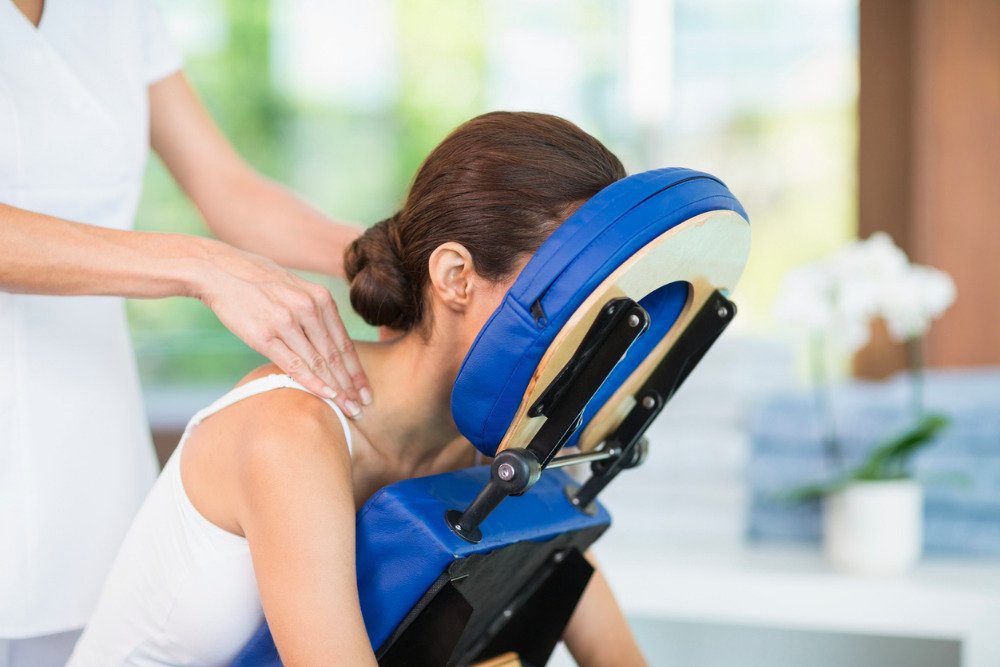 Save the Little Shop Around the Corner and save your soul.
Yes, that's a You've Got Mail reference. And yes, it does apply to massage therapy!
The 1998 rom-com isn't delightful solely because Meg Ryan and Tom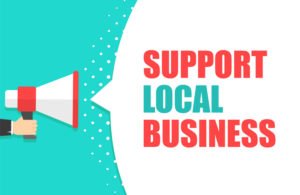 Hanks fall in love online during the early days of the internet. At its core, You've Got Mail is a tale about a beloved local book store going toe-to-toe against a big corporate chain.
Shopping local doesn't win out at the end of You've Got Mail. Fortunately, recent trends show that the opposite is true. As Business Wire reports, shopping local reached an all-time high in 2018, with consumers spending more than $17 billion dollars on Small Business Saturday.
More and more people are recognizing the benefits of shopping local, and the same notion applies to who you hire for your next corporate chair massage event.
So why hire a local massage business for your company's chair massage event instead of a big corporate massage chain? I'll give you 5 major reasons why. (And none of them have to do with Tom Hanks)
1. The quality and service are better
Local chair massage providers are motivated to blow you away with the quality of the chair massage as well as their service. As an independent massage therapist, I can tell you that with every corporate chair massage event I book, my reputation is on the line. In order for my local business to thrive and to compete with the major massage chains, I need you to hire me again, so I'll go above and beyond to deliver an unforgettable corporate chair massage experience. National companies, on the other hand, have a much bigger market and are not as worried about repeat business. They're less concerned with providing an amazing experience because they have very little to lose.
Plus, if you hire local, you know who will show up. Prior to the event itself, you'll be working personally with the actual massage therapist you hire. He or she will coordinate all the details: scheduling the date and time, identifying your needs for the event, getting everything set up, and then that person will be the one who actually shows up the day of the event. National online providers simply give you a quote and, once you accept, they go looking for any available massage therapist. There's no vetting process, no quality check and, other than a name, you'll have no idea who you're getting until the moment they arrive in your office lobby.
2. Professionalism matters
As local chair massage providers, our reputations are important to us, so we take pride in demonstrating the utmost professionalism from the beginning to the end of the interaction. We'll show up promptly and prepared, ready to provide personalized sessions for each participant. Rather than rushing through each session, we take the time to get a snapshot of what your employees need so their chair time is as enjoyable and beneficial as possible.
3. We're motivated!
The truth is, national massage companies are making money for being organizers, not providers. They pay massage therapists an average of $28/hr while charging an average of $85/hr for massage services. To make matters even worse, these massage therapists are required to use their own equipment and are often not allowed proper breaks during the event. As a result, these therapists are not always motivated to provide excellent massages to each and every participant. Would you be?
On the other hand, a local massage business sets their own rates to ensure they're being fairly compensated for their time, skills, experience and expertise. And because we're in charge of our own businesses, we have a passion for making sure people get the best possible massage (even if it's only 10 minutes long!).
4. Local massage therapists are flexible
If you're hoping to provide an afternoon of chair massage for your massive company, you might be tempted to write off a local massage business thinking they don't have the capacity to cater to your needs. Contrary to what you might think, however, local massage businesses can often handle events of all sizes, large or small. We want to accommodate your event if we can, so if we need a little extra help, we'll call upon trusted, experienced peers to help out as needed. That's the beauty of working locally. As an independent massage therapist, you can tap into your network if you need to!
5. Hiring a local massage business helps the local economy
Supporting an independent massage business is a great way to support the dreams of your friendly neighborhood massage therapist and keep your local economy humming. You're not just keeping jobs available in your town and empowering someone else's business; you're ultimately putting those dollars right back into your community's economy, instead of sending it off to satisfy a massive chain's bottom line. It's a win for your employees, for local businesses and for your community as a whole.
Go Local with Chair Massage
You have a lot to consider when deciding whether to hire a local massage business or a corporate chain for your next chair massage event. But just remember You've Got Mail:
When you save the Little Shop Around the Corner by hiring a local massage business, you won't just save your soul, you'll save the dreams of independent massage therapists everywhere.