Massage Therapy amid COVID-19 – Is It Safe?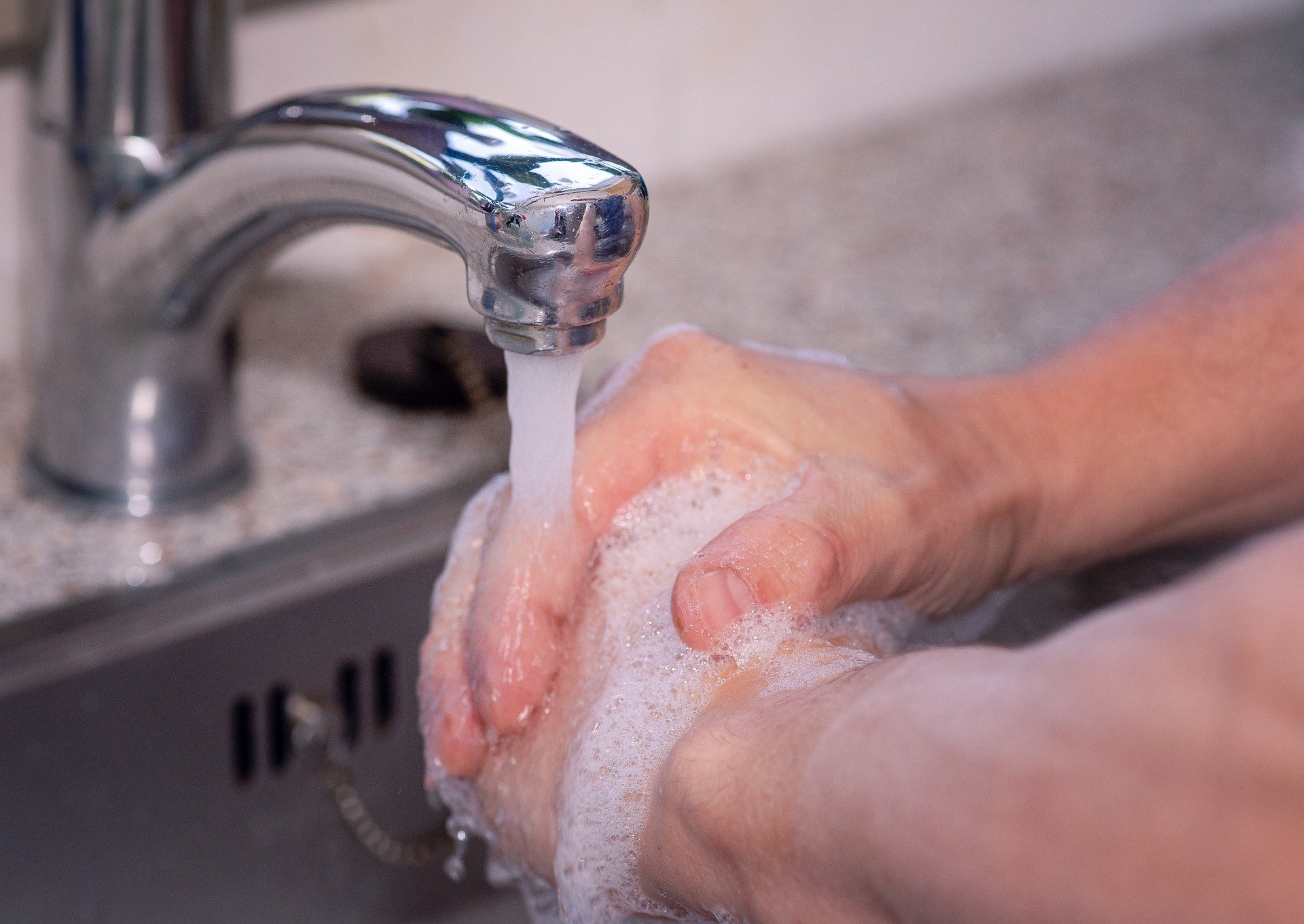 Wow! Our lives have changed a lot recently and now we get to navigate a new world as we venture out again. Massage therapy is on many of our minds right now as we look for ways to address stress and tension, but is it safe? There are still a lot of unknowns regarding COVID-19 and how it spreads, but I am taking my responsibility seriously by implementing precautions to keep my clients safe during massages.
Cleanliness has always been important
Offering a high contact service, I have always taken measures to keep my Overland Park massage office and treatment room clean. COVID-19 is a new threat but I have always had to consider other contagious illnesses that could spread, such as colds or flu. Frequent hand washing, clean linens and towels for each client, and thorough office cleaning each night have always been part of my routine. It is important to me to offer a clean and relaxing location for massage therapy. I have always resisted working on clients when I do not feel well and have asked clients to reschedule if they do not feel well.
More Precautions
Now I am taking it even further with added precautions including:
Checking my own temperature every morning
Screening all clients for symptoms or exposure to COVID-19
Sanitizing all surfaces between clients
Airing out the office between clients with fresh air
Allowing only one client at a time in the office, including the lobby area
Wearing a mask and requiring every client to wear a mask
Wearing gloves when appropriate
Running an air cleaner during the session
Maintaining social distance before and after each massage session
Requiring no-contact payment
This is not an exhaustive list, but it shows some of the steps I am taking to protect myself and my clients. Steps will be improved or added as time goes on. Please feel free to reach out if you have any suggestions or specific questions about my entire protocol.
What you can do to help
There are things you can do as a massage client to help reduce the spread of disease such as:
Reschedule if you have any reason to think you are contagious
Wear a face mask
Show up to your appointment on time – not early or late
Pay ahead of time by credit card or Venmo (no fees!)
Touch as few surfaces as possible once you arrive
Use the hand sanitizer provided to reduce your chances of exposure
Turn your phone off before you enter the building
Do not wear jewelry
Bring your own water bottle
Not yet sure about a regular massage?
Currently I am offering 60 minute massage sessions, a new 45 minute Fabulous Foot session that includes massage and reflexology, and a new 30 minute Back & Neck Soother session. If you are wanting to relax and rejuvenate but are not sure about a regular massage, try one of the new offerings. With a 6′ distance between our masked faces, there will be less opportunity for exposure with the foot session and it benefits the entire body. And the 30 minute session allows you to be face down the entire time, so your exposure is less. Please reach out with any questions regarding the new offerings.
Please be patient
Most importantly, understand that your massage therapy session will be a little different during this time. With masks, gloves, and social distancing, it will not be exactly the same as before but it will still be a relaxing and therapeutic experience. Although many of these steps are required by the state and/or the county, they are important considerations to keep all of us safe. Once you are on the massage table and the session begins, you can relax. I cannot wait to see you again!