Chair Massage for Overland Park Businesses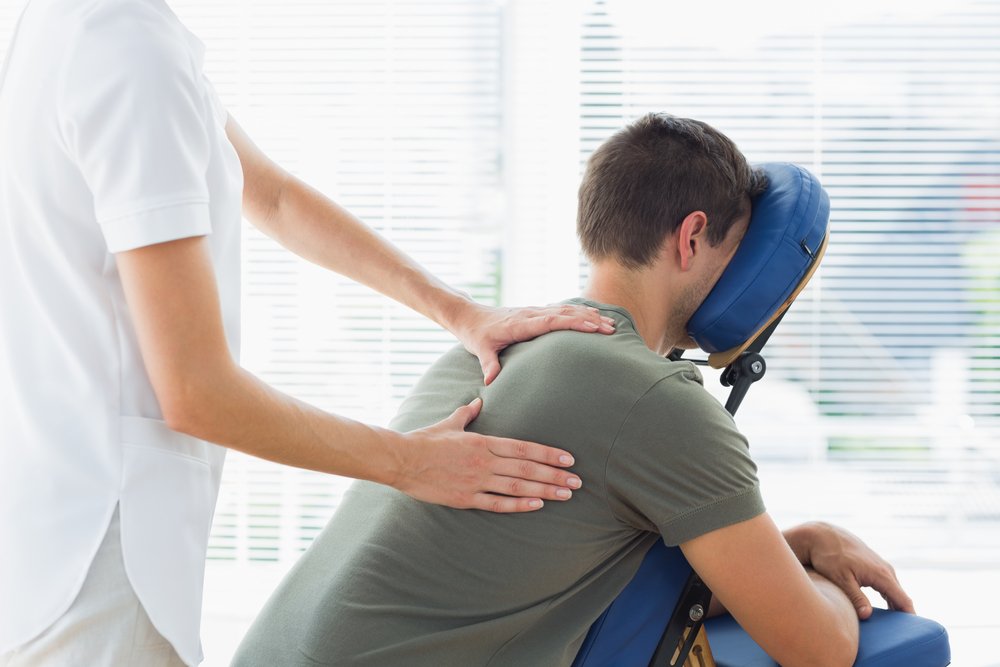 Corporate chair massage was created to relieve the stress and tight muscles that often result from desk work. Many workplace settings are not ergonomically designed and can hamper good circulation, but the massage chair relieves the strain on the neck and opens up the back muscles to massage, helping to increase circulation.
Why Chair Massage?
Studies have shown that just a 15 minute chair massage twice a week can increase productivity while reducing stress.
Chair massage is a great way to work out muscle tension before it turns into a full-blown spasm by allowing the therapist access to your back, neck and shoulder areas.
One of Suzanne's services, chair massage uses muscle manipulation and pressure point therapy throughout the body. Chair massage helps alleviate many of the problems associated with repetitive movements such as typing and using a mouse. In just fifteen or twenty minutes, your muscles relax, your circulation improves, and you've got a fresh new outlook on your day.
3 Big Benefits of Chair Massage
Increased productivity
Improved mental clarity
Reduced stress and tension
Contact Suzanne for pricing on chair massage for your event or workplace in Overland Park and Lenexa and the surrounding Kansas City metro area.