Join Me for My Open House on Dec. 3!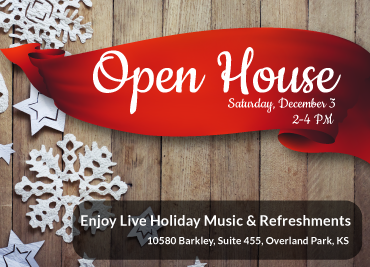 The holidays are just around the corner, so, in the spirit of the season, I?m opening my doors to welcome you all in! Join me on Saturday, Dec. 3 from 2-4 pm for my Open House! If you haven?t seen my new studio yet or you?re curious about massage therapy, now?s your chance to come say hello, tour my new space, ask me questions, and take home a bunch of goodies!
Suzanne Schaper Massage Open House Details
Enjoy delicious refreshments and live holiday music while you explore my new space. I?ll be there along with Michelle of Wellness Works?to show you around our brand new massage and yoga spaces.
Have you ever wanted to try paraffin wax? My Open House is your opportunity to try out this excellent treatment that soothes and softens dry skin. We?ll be offering free paraffin hand treatments during the event as well as giving away free yoga passes to Wellness Works.
We?ll also have complimentary aromatherapy goodies to give away so you can bring relaxation into your own home this holiday season! Holiday gifts and gift certificates will also be available for purchase.
Stop by my Open House any time between 2 pm and 4 pm on Saturday, Dec. 3! I can?t wait to see you all, to show you my studio, and to wish you well for the holidays. My studio is located at 10580 Barkley, Suite 455, Overland Park, KS, 66212.
Schedule Your Holiday Massage Session Today
The holidays are a busy time, so it?s important to remember to pencil in time for self-care. I still have a number of massage sessions available for the month of December. Schedule your session today so you can dive into the magic of the season well-rested, relaxed, and full of joy.