Join Me at My New Studio Starting Oct. 1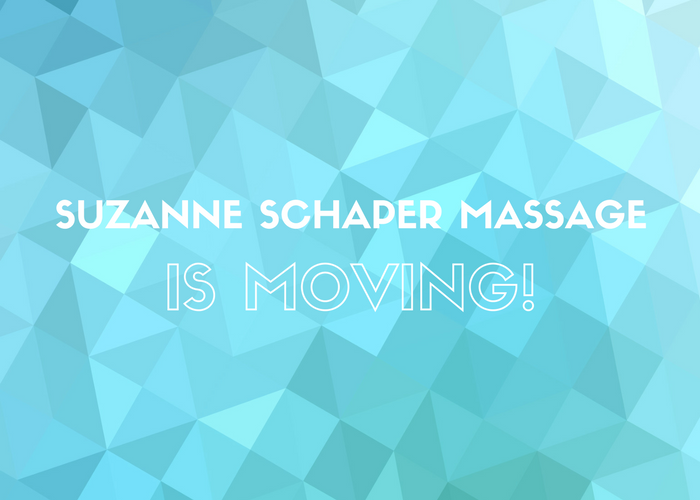 I am so excited to announce that my massage business is moving to a new studio in Overland Park. Starting October 1st, I will be operating out of a new location at 10580 Barkley Street in Suite 455. This new space is bigger and better and I am delighted to make the move to this new location! Here are the details.
New Studio Details
Located in the heart of Overland Park, KS, my new studio features a cozy massage room where you?ll receive your sessions in comfort and tranquility. The biggest upgrade to this studio is a larger multi-purpose room where you can take yoga, melt, and other classes. It?ll be the ultimate wellness experience you can hope for, and I can't wait for you to visit me and check it out!
Grand Opening Special
To celebrate the opening of my new location I?m offering a Grand Opening Special during the month of October! Schedule a massage anytime in October and receive an upgrade to your session for free.
You can choose between a hot stone upgrade or a 15 minute reflexology session added to any massage?for absolutely free!
All clients who visit me in October will also be entered to win a Grand Prize Package which includes a 60 minute massage gift certificate, a Yeti cup, and other special treats. I will announce the lucky winner on October 31.
New Rewards Program Coming Soon!
I am beyond blessed to have loyal clients who refer me to their friends and family members. It allows me to do what I love by sharing the benefits of massage therapy with more and more people. I want to say thank you with a new rewards program that will launch when I move to the new studio. Stay tuned for details in the coming weeks!
---
It?s exciting time here at Suzanne Schaper Massage. I?m so excited to be moving into my new studio where I can continue to accompany you on your journey to wellness. Schedule your October session today so you can take advantage of my Grand Opening Special and enter for a chance to win even more goodies!