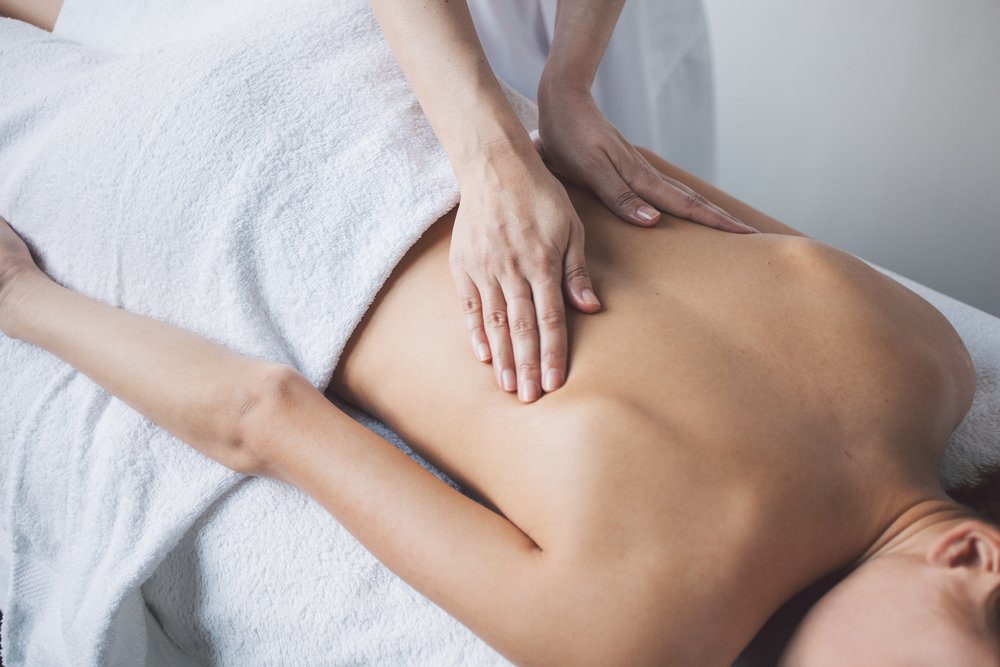 For decades, the majority of people have considered massage a luxury, a relaxing experience reserved solely for the occasional spa day. With the widespread acceptance of self-care and wellness regimens in recent years, more and more Americans are turning to massage as a means of healing their bodies as well as their minds. This is great news! Despite this uptick in people receiving massage work, one of the most common questions I get from potential massage clients is, "Does massage really work?"
Having been a practicing massage therapist for over a decade, I will always answer with a definite yes! Massage does in fact work…but it depends on what your definition of ?work? is and what you hope to achieve from your massage session.
What Massage Is…and What It Isn?t
Massage therapy is not a cure for any ailment. Massage therapy does, however, offer the body the nurturing support it needs to heal itself, both physically and emotionally. This means that not only will you find pain relief and quicker healing after, say, an injury, but you?ll also experience harmony within your thoughts and emotions.
The History
Massage work itself is an ancient practice that has been used for healing, relaxation and pampering for centuries. Now, if you take a quick look at the history of massage therapy in America, you?ll see that, as early as the 19th century, massage took on a more medical focus. Massage therapists of the day (who were referred to as ?rubbers?) commonly worked alongside doctors to provide a therapeutic, healing touch to patients, particularly after surgery.
Even today, you will notice that after an injury or surgery, your doctor will prescribe physical therapy to help you regain your mobility and decrease pain. One of the treatments that a PT will use, to great effect, is manual body work i.e. massage, to help improve mobility and help your body heal.
Yet there seems to be a disconnect between using manual body work in physical therapy and attending regular massage therapy sessions for the benefit of your health. If body work is effective in helping athletes recover faster and perform better, for example, then why can?t it benefit the average person? Let?s delve into the science as to why actually massage works.
The Scientific Evidence
Various scientific studies have shown that massage can improve back, neck and shoulder pain, as well as cancer-related fatigue, osteoarthritis of the knee and hip, and even headaches, among many other ailments.
Lower Back Pain. I?ve always recommended massage (and yoga!) as a drug-free way to combat lower back pain. Now, a recent study has shown that, by reducing inflammation in the muscles, massage can effectively treat lower back pain for months at a time. As a result, according to Time Magazine, more and more doctors are prescribing massage therapy as treatment for this affliction.
Headaches. People who suffer from chronic headaches and migraines can greatly benefit from massage therapy. Various studies have shown that regular massage therapy sessions can reduce episodes of intense tension headaches.
Stress and Anxiety. According to the NCBI, regular massage sessions can greatly improve symptoms of both stress and anxiety by lowering cortisol levels and raising serotonin and dopamine levels. This makes massage therapy a cost-effective, drug-free treatment for those who might be suffering from chronic stress and anxiety.
The Emotional Benefits
Does massage work on an emotional level? You bet it does. Massage plays a role in healing insecurities, improving negative thoughts and giving you the vital nurturing touch that all people need and deserve. Plus it just feels good! Got a case of the winter blues? The simple act of allowing yourself to get a massage?and the feel-good effects that happen as result?can work wonders to improve your mood and help you get in touch with deeper feelings.
Will Massage Work for You?
I have seen so many positive results and health benefits from massage therapy over my many years in this field that I believe it is beneficial for everyone, even if you simply need an hour to relax from the stresses of daily life.
If you?re coming in for your first-ever massage, you can expect that a massage therapist will spend a few moments with you to discuss any health issues you may have as well as any problem pain areas you might be experiencing. You and your massage therapist will need to figure out what type of massage is right for you. A good massage therapist will take the time to get to know you, your likes and dislikes and what you hope to achieve during and after the session. Together you will find a modality and technique that suits your unique needs and gives you the healing your body deserves. In all honesty, massage will most likely work for you.
Schedule a massage with Suzanne Schaper Massage and discover how massage can work for you.