How to Take Care of Your Feet This Winter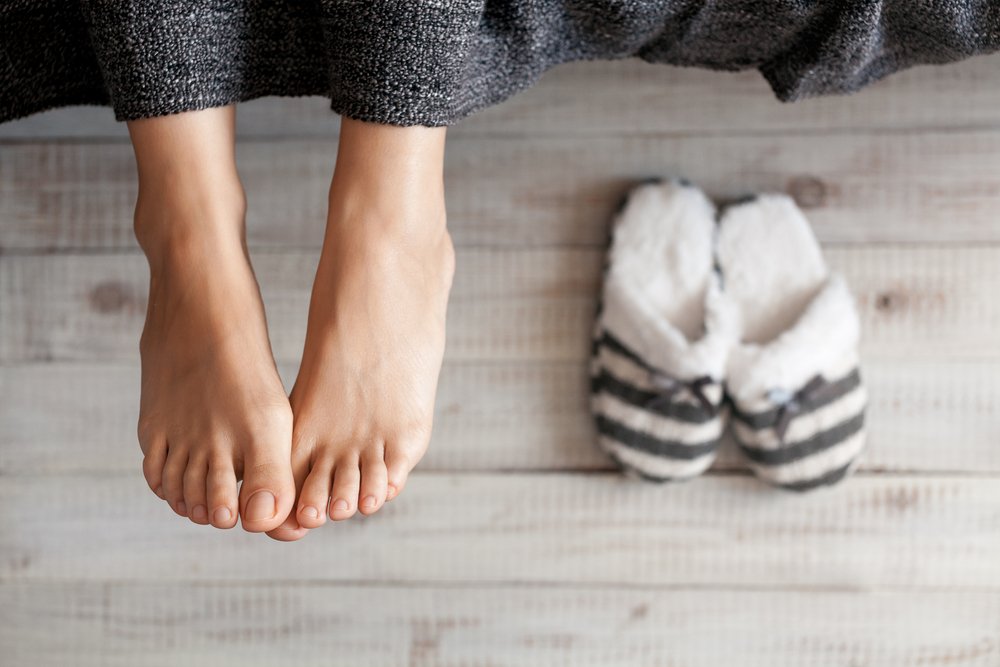 We are officially in the throes of winter! In true Midwest fashion, our winter weather has varied between arctic cold and springtime mildness. This can spell disaster for the skin, especially on the feet! We tend to take better care of our feet during the warmer months; maybe because they are more visible with the sandals and flip flops that we wear during the summer months. The winter season is ideal for boots and long socks that cover up our feet, and it's easy to forget to show them some love! Even if you are (understandably) covering up your feet for months at a time this winter, it's still important that you give them the TLC they need. Here's how!
Get a Foot Massage
When I massage my clients' feet during the winter, I notice that their skin is usually drier than than in the summer. This dryness causes their feet to soak up more of the massage lotion. Clients' feet can also be stiff and sore in the winter from wearing boots that are not as supportive as their other shoes. Massage and reflexology can both help with any pain or stiffness in the feet by increasing circulation, warming up the joints and working out any sore spots.
Get a Pedicure
Treat yo'self with a pedicure! A pedicure is a soothing, rejuvenating way to professionally nourish your aching, dry feet. A pedicurist will slough off any dry, course skin (like on your heels, which can be tricky to do on your own), give you a little foot massage, trim your toenails, and apply nail polish, if you so desire! A cheery pop of color of your toenails might be enough to chase away those winter blues.
I highly recommend PediProz Pedicure Spa in Overland Park for safe and professional pedicures that make you feel as great as your feet look! The great thing about this spa is that their technicians receive in-depth training to treat diabetics and those who have compromised immune systems. Plus their tools are autoclaved to ensure sterilization. If you're there, ask for Jeanie Sullivan. She is awesome – professional, talented, and friendly!
Use Moisturizer and Socks at Night
A great DIY foot care method?is to apply moisturizer to your feet right before bed and wear socks to retain the moisture. This is an easy way to care for your feet in your sleep — literally! The key is to buy a good moisturizer without unnecessary chemicals. I use the "365" brand?from?Whole Foods that works wonders. It has no unnecessary chemicals or fragrances and has never caused a problem for my sensitive skin.
Massage one application of moisturizer into each foot, using extra on the heels. Once that layer is absorbed, add another and slip on your socks. The socks will soak up some of the moisturizer, but your skin will absorb even more overnight. You can also add an essential oil like lavender or bergamot to improve your sleep.
---
Right now I encourage you to take a peek at your feet. If the skin is looking particularly dry, then it's time for you to give them?a little attention. In fact, I'm headed out the door to a pedicure as I finish writing this! Schedule your foot massage with me today – your toes will thank me for it!