Schedule Your End of Year Chair Massage Event in Kansas City
Your employees have worked hard throughout the year to help reach company goals. With the holidays and end of year deadlines right around the corner, why not reward your staff with an event that encourages wellness and relaxation?
Why You Should Reward Your Employees with a Chair Massage Event
Chair massage
is a great way to show your employees that you appreciate them and all of their hard work. This type of event also gives staff a small physical and mental break from their day to day, in-office responsibilities. In addition to showing your appreciation and breaking up the work day, you will also introduce your employees to the health benefits that come with massage.
The Health Benefits of Chair Massage
When people work in an office they are usually sitting at a desk most of the day. Studies have shown that long amounts of time spent, sitting, typing and looking at computer screens can negatively affect multiple areas of the body.
Neck and shoulder pain can arise from sitting in an office chair without proper posture and leaning over a keyboard for hours a day.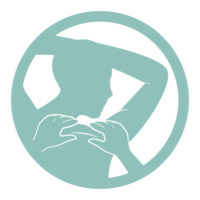 ?Massage helps relax these muscles and provides relief to those suffering from neck and shoulder pain.
Back pain is a result of sitting for long periods of time in an office chair and can be extremely uncomfortable.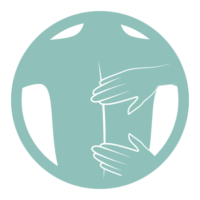 ?Massage can help improve back pain by using specific techniques to relax the back muscles affected from sitting for long periods of time.
Hand and forearm pain in office workers is caused by extensive mouse and keyboard use throughout the day.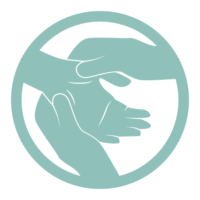 ?Hand and forearm massage provide relief to these areas and could potentially prevent carpal tunnel syndrome.
Looking at computer screens strains the base of the skull and can cause painful tension headaches.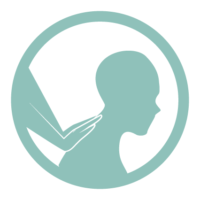 ?Massage is a great remedy for tension headaches because it addresses restrictions in the soft tissue and releases this built up tension.
Why Now is The Time to Schedule Your Chair Massage Event
Although it may seem a little early to start thinking about the end of the year, right now is the perfect time to schedule your chair massage event. Here is why:
You can schedule the best day and time for your company by booking now.
Book professional and experienced massage therapists before they get busy during the holiday season.
You can base the date and time of the event on your staff's schedule so more people can participate.
All chair massage events booked through the end of the year with me will include a 5% revenue contribution to Rapha House.
How Do I Schedule My Event?
It is best to have an idea of how many participants will take part in the event and what days and times work for your business. This will help your massage therapist give you an estimate via call or email. Be aware that estimates are not an exact cost of your event; you will usually be charged by the hour, and the number of participants can fluctuate.
What if the Duration of My Event Changes?
As long as you meet our two hour minimum per therapist, we do not charge if an event ends early. For example, if you book an event from 9:00 am to 12:00 pm, but we are done massaging at 11:30 am, you will not be charged for the extra 30 minutes. If we end up staying later, we will charge for the extra time. For most companies, it is best to have staff members sign up for designated times. This keeps everything moving smoothly and allows people to take part without fighting over time slots.
How Do I Prepare for My Event?
We will bring massage chairs and other essentials to your event. All you will have to provide is a quiet spot where stations can be set up. Our massage sessions are unique to each staff member. Some participants will ask their therapist to focus on the neck and shoulders, others will want work done on their lower back. It is very important to bring in board-certified massage therapists because of their ability to adjust their technique based on these unique requests.
Special Upgrades
There are three upgrades that you can choose from if you want to enhance the chair massage experience for your staff.
Aromatherapy: Essential oils can provide extra relaxation or stress relief
Hot Stones: Hot stones require extra set up, but is a nice perk for tired and stiff muscles
Table Option: A massage table on site allows us to provide a wider range of massage options including compression, stretching, face massage, and foot massage to fully clothed staff members.