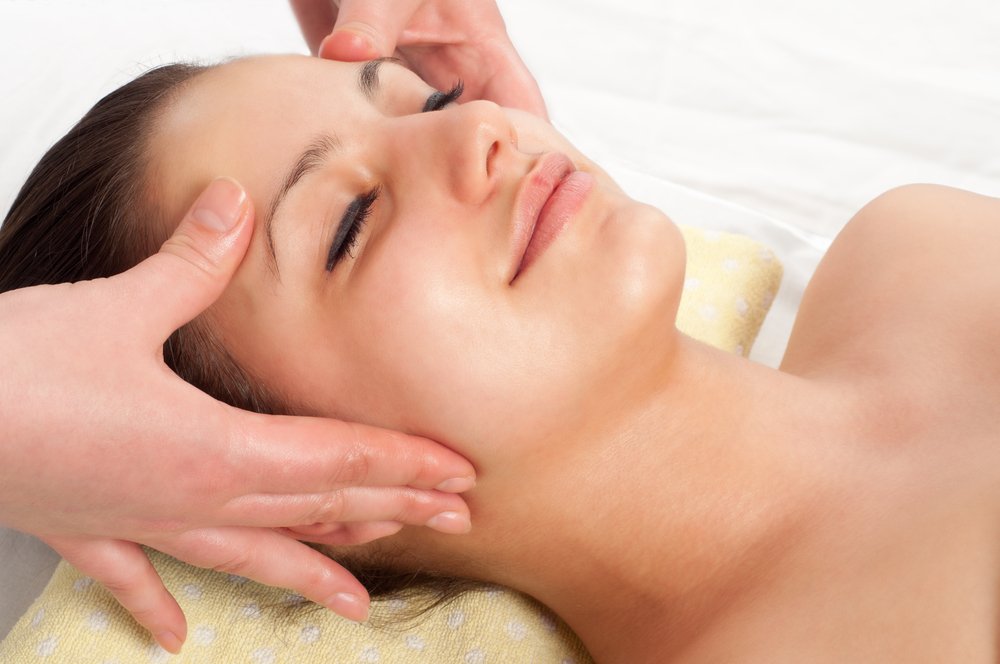 Your face needs to be massaged just like the rest of your body. Habitual expressions and stress affect the tissues and muscles of the face, which is why, over time, we start to see wrinkles and a loss of elasticity in the face. This is why massage, which refreshes blood and lymph and releases muscle tension, is so beneficial for your face, too! Fortunately, I have a modality that is meant specifically for the face and will help you achieve a ?lifted? look without any surgery! It?s called, unsurprisingly, Face Lift Massage and it is an awesome way to tone, tighten and refresh your skin without having to go under the knife…because who really wants to do that anyway? Here are a few Face Lift Massage facts to take into consideration before you decide?to have a surgical face lift!
It Gives?TLC Specifically to Your Face
Face Lift Massage is a full hour of massage to the face, head and neck only. It focuses attention on an area that normally would only receive brief, light, superficial work during a Full Body Massage session. It?s a full hour of gentle yet effective massage on your face that?s perfect for those who are looking for a way to rejuvenate their face without surgery or chemicals.
It Provides a Whole Host of Benefits
Not only does Face Lift Massage feel great but it delivers a wide swath of face-lift-like qualities, such as:
Improving wrinkles and lines
Exfoliation
Improving sinus troubles
Improving jaw pain
Refreshing blood and lymph
You?ll notice that your face is smoother?glowing, even. And if you suffer from sinus issues or jaw pain, Face Lift Massage helps relieve any discomfort you may be experiencing. Improved blood flow works wonders for relieving pain. Combine it with a Full Body Massage for even better results. Addressing the tension and stress in your body first will only increase the benefits from the Face Lift Massage!
The Session Has Eight Stages, Each with Its Own Purpose
The beginning of the 60-minute session includes energy balancing and then gentle exfoliating of the skin, followed by massage to relax the muscles of the face and restore mobility. Massaging also stimulates blood and lymph flow to the face.
The following stages include lifting and stimulating techniques that help tone the connective tissues of the face. These stages begin to free the face of muscle tension, with focus on areas of greater tension.
Next, the focus is on smoothing out wrinkles and fine lines, with extra attention on a client's trouble areas. Deeper massage and myofascial release is next, releasing deep tensions in the face. The last few stages include lymphatic drainage, scalp massage, and grounding to bring the client back from a deep relaxation.
---
Doesn?t Face Lift Massage sound overwhelmingly awesome? My clients absolutely love it and have seen remarkable improvements to their faces! Schedule your very own Face Lift Massage session to see it in action for yourself!