A Massage Therapist's Guide to Massage Oils & Creams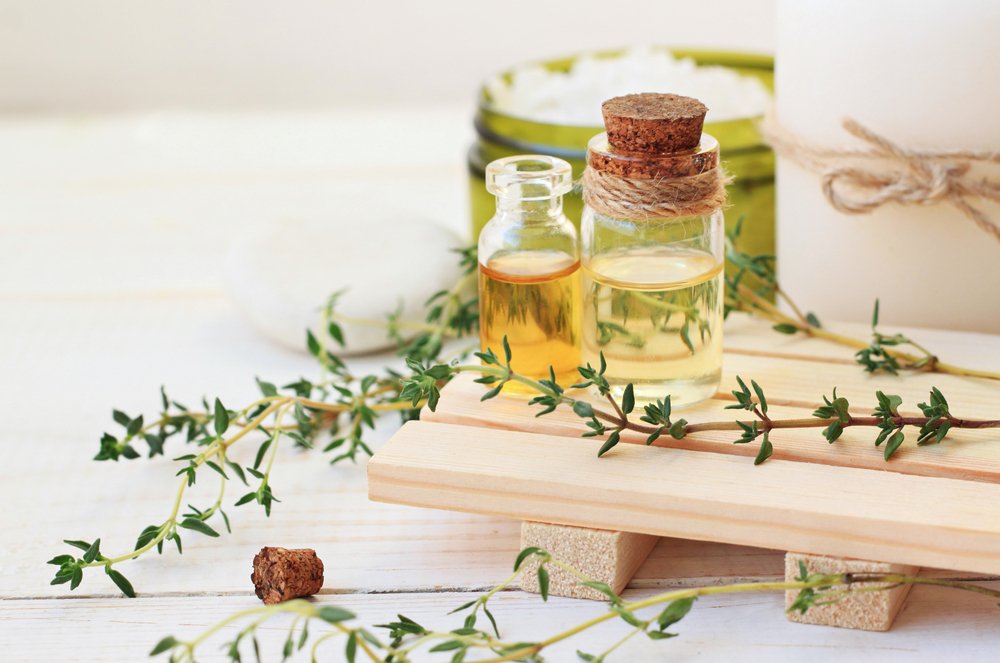 Every profession requires certain tools in order to get the job done. A hair stylist needs scissors. A writer needs a computer (or a pen and pad of paper). A carpenter needs a saw, hammer, and nails. As a massage therapist, my hands are obviously my greatest and most useful tools; but massage oils and creams are equally indispensable for me to do my job and to do it the right way.
In my over 10 years as a practicing massage therapist, I have researched and tested many different types of massage oils and creams. If it's been on the market, I've tried it! I have landed on a couple of choices that are both safe for my clients and effective for the massage techniques that I use.
Why Use Massage Oils & Creams?
Massage oils and creams serve a couple of purposes. Not only do they make working your muscles and tissues easier, but they also help relax them while nourishing the skin in the process. As my hands make contact with your neck or shoulders, for example, the massage oil or cream act as conductors for the warmth that will make your muscles more pliable. They also allow me to effortlessly move my hands over areas without uncomfortable friction.
I always use organic products to protect my client from potentially harmful chemicals, but also for my own benefit. While I only use a small amount on each client, I am exposed to these products in each session and want to avoid absorbing anything harmful through my hands.
The Massage Oils I Use
I've found that organic jojoba oil is one of the best oils to use during my massage therapy sessions. It offers good glide for all massage strokes, feels good on the skin and is good for you. I am so confident about using this oil that I actually moisturize my face with it every night. Jojoba oil is especially good for hot stone massage and cupping techniques.
The Massage Creams I Use
My other choice is an organic massage cream with ingredients like shea butter, jojoba oil, sesame oil and safflower oil. This cream is great for the deeper work I do because it offers a little more friction, which is great for myofascial release and trigger point therapy. My clients love the massage cream because it moisturizes and softens their skin as it slowly soaks in, but does not leave an oily residue. Some clients even have me order the cream for them to use at home. Sometimes I use a combination of these two products in one session.
Aromatherapy
I also offer aromatherapy in my massage sessions. Some clients love the added benefit of essential oils, while others do not care for it. I am careful to use a minimal amount so the scent does not linger in the massage room for the following appointments. I will occasionally mix up an essential oil with massage oil or cream for a specific complaint, such as sinus pressure or extreme stress and use it on the feet or neck.
Allergies
When someone schedules their first massage with me, I require that he or she fills out a short intake form that covers their basic medical history. One of the questions I ask is if they have any known allergies.
On occasion, a first time client will ask if they can bring in a lotion or oil that is safe for their allergies and have me use it in their massage session. I am always happy to accommodate this request since I want every individual's massage session to be effective and relaxing for them. I even had a client with severe allergies to certain fabric detergents bring in her own sheets to use on the massage table. If you have allergies, never hesitate to ask for special accommodations so you can have a safe and enjoyable massage session!
---
Have additional questions about the massage oils and creams I use for my practice? Ask away in the comments below!