4 Tips for Getting a Massage on Vacation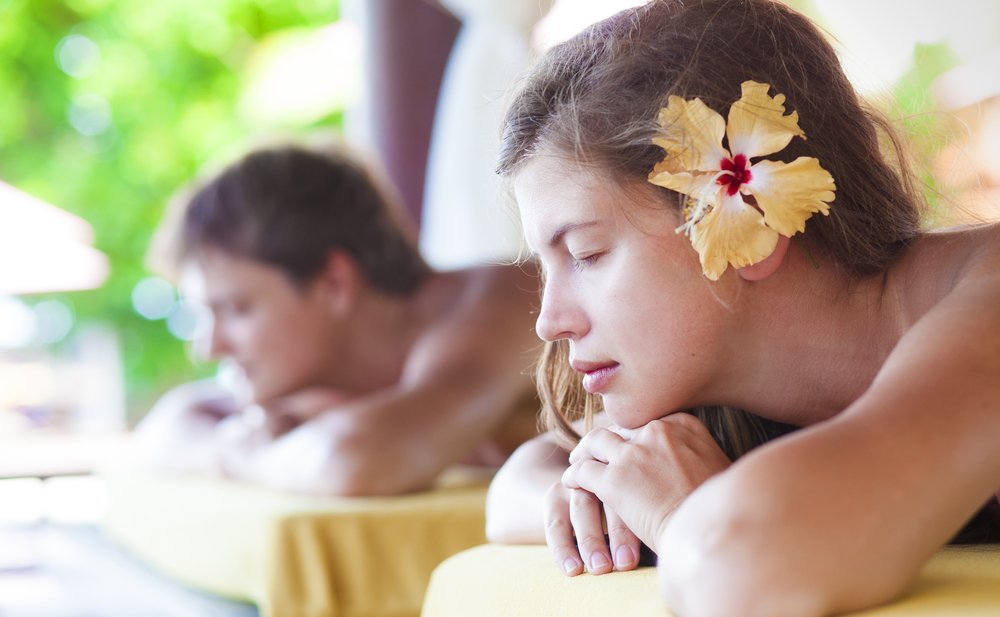 Headed on summer vacation soon? Take advantage of the opportunity to try a new type of massage. I love it when clients come back from a trip and tell me they expanded their horizons and tried Thai Massage, Lomi Lomi, shiatsu or some other new modality. Client feedback like this even influences what new training I seek so I can expand my massage therapy services menu. There are a few things to keep in mind when enjoying a vacation massage. Here are my tips for getting the most out of your vacation massage!
#1. Check for Licensure
No matter what country you?re in, make sure the therapist is licensed and/or certified. The documentation should be available if not posted in an obvious place. Using a licensed or certified massage therapist ensures that you?re getting the quality of care and service that your body deserves. It also means that your therapist is reputable.
#2. Shop Around
Just because your resort or the nearest spa offers massage sessions doesn?t mean you shouldn?t look around! There?s nothing wrong with shopping around locally for a reputable massage therapist. Resorts and spas can charge incredibly high fees for their in-house massage services. If you?re not interested in paying high prices for your session, ask around for referrals or look for reviews online on Yelp or the business? Facebook page. You?ll get a really good idea if the place is worth trying or not.
#3. Be Informed
One important part of having a great massage session, no matter where you are, is to be informed as to what the session will actually be like. The same is true of vacation massage, especially when it?s a modality you?ve never tried before. It?s completely acceptable to ask about the session before it starts. Ask questions like, ?What part of my body will you be treating? Do I need to remove all of my clothing? What?s the pressure like?? Ultimately asking these questions will help you relax and enjoy the session to its fullest because you?ll be mentally prepared for what?s about to happen!
#4. Be Vocal
Another crucial part of enjoying your session is to speak up if you are uncomfortable with anything. Different types of massage can vary greatly, but the session can always be customized for your comfort. Let you therapist know if the pressure is too heavy (or too light) or if something simply feels strange to you. Remember that you are the customer and you should enjoy the service you?re paying for!
Vacation is a time to get away from it all, to disconnect from your daily routine, and recharge your energies. Vacation massage is a great way to augment your total relaxation experience! If you?re feeling adventurous, try something new! Just don?t forget to tell me about it when you get back :)