3 Ways to Handle Chronic Stress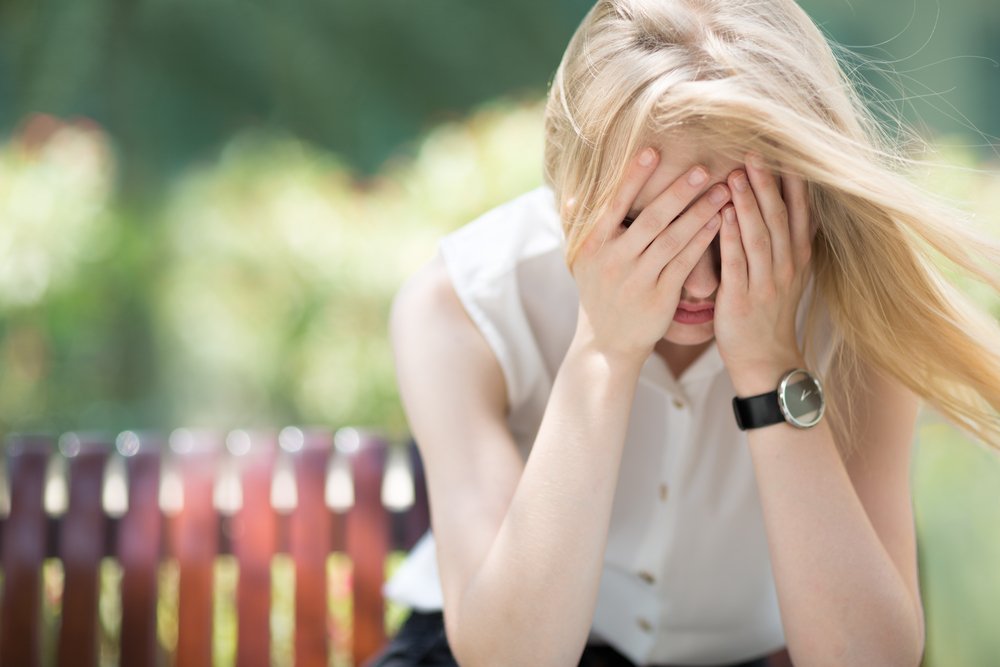 We all deal with some sort of stress on a daily basis. Sometimes, though, stress takes hold and just will not let go. It could be a relentlessly busy schedule or an on-going situation like caring for an aging parent or a traumatic event like the death of a loved one. Whatever the cause, this can be defined as chronic stress, and is very hard on both the body and the spirit. According to the American Psychological Association, if left untreated,
??chronic stress can result in serious health conditions including anxiety, insomnia, muscle pain, high blood pressure and a weakened immune system. Research shows that stress can contribute to the development of major illnesses, such as heart disease, depression and obesity.?
It can be difficult to break the cycle of chronic stress. So how do you find relief from chronic stress and allow your body (and spirit) to heal? Here are three ways you can break the cycle of chronic stress and reclaim your health.
#1. Flotation Therapy
One option that that I highly recommend to help with chronic stress is flotation therapy. If you?ve seen the hit Netflix series Stranger Things, you may recognize this method, which is also known as sensory deprivation. I recently tried flotation therapy at Floating KC, a local business that offers this experience. Here?s how flotation therapy works:
You start with 15 minutes in a zero gravity massage chair, which feels great and will help you relax before the flotation therapy begins. Then you are shown to your own room with a shower and the flotation tank. The tank is dimly lit when you get into the tank and then the lights slowly go down until it is dark. You then float in the water in complete darkness with all sound having been cancelled out.
It took a few minutes for me to be comfortable in the complete darkness with no sound, but it makes for an interesting experience. The water contains so much salt that you cannot help but float. The 10″ of water is kept at body temperature, so it does not feel warm or cold.
Flotation therapy is extremely relaxing and it put me in a zone that lasted for a few hours afterward. I also noticed how soft my skin was because of the salt. I recommend scheduling your flotation therapy session for the end of a long work day so you can enjoy the relaxation. Also, wear the ear plugs that are offered so you will not get salt water in your ears!
#2. Massage
Massage shouldn?t be viewed as just a treat to be enjoyed on a special occasion. My clients who suffer from chronic stress definitely see the benefits of massage. It relaxes the body and mind, addresses tension in the body, and gives them a block of time away from the norms of daily life. I tell my clients who are dealing with intense, chronic stress that having regular massages as often as every week can significantly lower their stress levels.
If the time and expense are keeping you from trying massage therapy, keep in mind that stress is a contributor to illness and disease, so it?s important that you don?t let it control your life. Compared to treating future health issues like heart disease and depression, the cost of a regular massage session is well worth the investment and is cost-effective in comparison.
#3. Exercise
One of the best (and cheapest!) things you can do to combat chronic stress is to exercise regularly. The boost of endorphins and blood flow throughout your body is a wonderful stress reliever. Exercise will also help take your mind off of whatever it is that?s causing your stress. Regular exercise doesn?t require a gym membership, either. Simply walking in nature, for example, has been proven to stave off depression and help your body de-stress from whatever is weighing you down. Work in a daily walk or yoga session (Yoga with Adriene is one of my favorites…and they're free!) and watch your chronic stress melt away.
---
Take steps now to alleviate your chronic stress so you can live a longer, healthier life! What are your favorite ways to de-stress? Let me know in the comments below!