3 Ways to Avoid Colds This Winter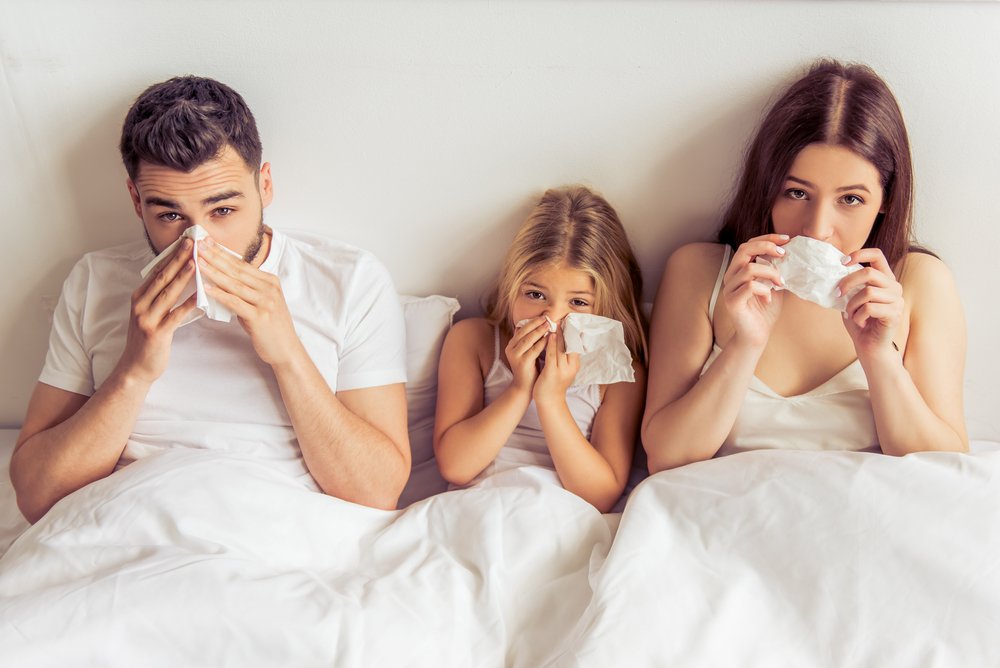 Nothing says winter quite like freshly fallen snow, the crisp bite of winter air, and the misery of a cold. Sooner or later, you?re bound to catch something this season, whether it?s just the sniffles or full-blown bronchitis. Now?s the time to take a few preventative measures to keep your body strong enough to ward off the many germs, bacteria, and viruses that run amok during the winter. Here are three ways you can avoid colds this winter.
#1. Halotherapy (Salt Room)
Halotherapy is the use of salt vapor to treat respiratory complaints or illness. Halotherapy is a common treatment that people in Europe and Russia seek out for relief from asthma, bronchitis, sinusitis and other respiratory ailments. It can also be used to increase resistance to colds and flu by strengthening lung capacity and decreasing stress. It is an especially good treatment for children since it is a noninvasive and calming therapy.
I experienced halotherapy for the first time recently when I visited the Kansas City Salt Mine in Lee's Summit, MO. My husband had a cold and he wanted to try this natural therapy, hoping to improve the symptoms he was having at the time. I went along, hoping to avoid getting his cold altogether.
At the Kansas City Salt Mine, we first took off our shoes and put on a clean pair of socks that they provided. We were then led into a dark, quiet room that had salt on the floor and salt rocks on one of the walls. As we sat in comfy zero gravity chairs, I could see salt blowing into the room but couldn?t tell I was actually breathing it in. The experience itself was very relaxing and made me feel great! My husband thought his cold was over more quickly, and I never did catch whatever it was he had.
#2. Massage
We all know that stress is bad for your health. Increased blood pressure caused by stress-induced tension can lead to heart disease, heart attack, and stroke. Stress also weakens your immunity, leaving your body unable to defend itself from invaders. Simply put: stress and anxiety actually put you at more risk to contract colds and illnesses.
The most widely known and pursued benefit of massage therapy is relief from the stress and tension that can lower your immune system, leaving you vulnerable to illness and disease. So if you really want to avoid colds this winter, get massages! On top of treating your winter blues, massage therapy will give you the defenses you need to fight illness by increasing your white blood cells and strengthening your immune system. Plus, you?ll simply feel great, even when the weather is enough to make you want to crawl under the covers and not come out.
#3. Green Tea
We often think that nutrition comes from the food we eat, and forget that the beverages we drink can also be loaded with immunity-boosting nutrition. Green tea, for example, is great for your immune system because it has so many antioxidants and nutrients that can have powerful, cold-fighting effects on the body.
Try substituting green tea for one of your cups of coffee in the morning. There?s enough caffeine in a cup of green tea to wake up your brain while giving your immune system the boost it needs to ward off bacteria and viruses. A simple swap like this every morning can make a huge difference! Plus, there are so many flavors of green tea available that you should be able to find one that you enjoy.
A cold is never fun. Give your body the defenses it needs to avoid colds by taking care of yourself while you?re healthy. Feel the winter doldrums creeping in? Learn more about how massage can help treat the winter blues!
Bonus: Avoid Colds with Yoder's Good Health Recipe
Another prevention I have added to my daily routine is Yoder's Good Health Recipe. This apple cider vinegar based concoction has 14 herbs and spices and looks like something from the 1800's, so I was a little wary of trying it. I mix a couple tablespoons with some fruit juice and drink it everyday.
Some people can enjoy it straight, but the apple cider vinegar is very strong and I need it to be diluted. It can be ordered from Amazon or you can buy it locally from Bulk It in downtown Lenexa, KS. If you are looking for something new to add to your health regimen, I highly recommend this product.