Why You Should Try Pet Massage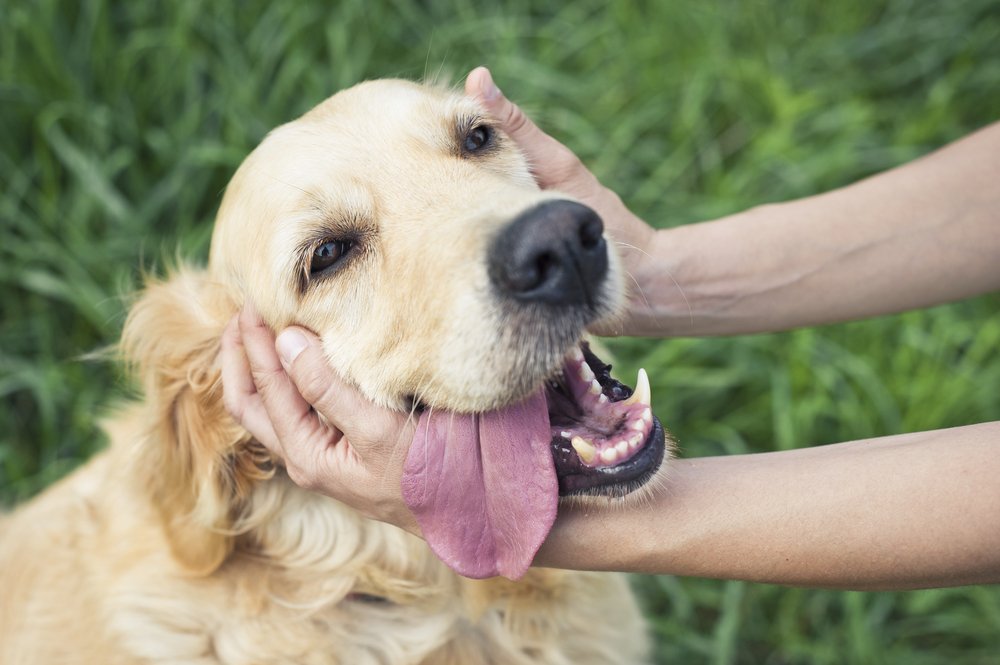 There?s no mistaking that dogs LOVE getting a belly rub or a loving scratch behind the ears. For all the same reasons that we humans enjoy a good rub down, can you imagine what a massage would do for your furry best friend?
Let it be known that I have never had massage training specifically for animals, but I do massage my own dog when I?m at home. It?s a great way to bond with her while making her feel good! If you?re looking for a new way to bond with your pet and and improve his or her health, try pet massage.
The Benefits of Pet Massage for Animals
The benefits of massage for animals are similar to those for humans.
Increases circulation
Improves flexibility and mobility
Helps relieve joint pain and discomfort
Helps with recovery from injury or surgery
Helps ease anxiety and nervousness
Improves the bond between owner and pet
Another added benefit of regular pet massages is that the more you massage your pet, the more you?ll understand his or her body. You?ll start to notice if something is irregular, like swelling, sensitivity to touch, or poor coat quality. This will allow you to detect early on if something is wrong with your pet and seek treatment.
Not only is the massage good for your pet, it also benefits you. Massaging your pet can trigger the release of oxytocin, the bonding hormone, as well as lower your heart rate and blood pressure.?It?s a win-win for both you and your pet!
How to Massage Your Pet at Home
If you are looking for help with a specific health issue, you might want to seek out the help of a professional pet massage therapist. Believe it or not, there are massage therapists certified in canine, feline, and even equine massage. But here are a few ways you and your pet can enjoy massage at home:
For Cats
Using mild pressure, slowly stroke your cat?s back, feeling the bony contours and allowing your cat to relax. Move around to the front and do the same to the chest region, before using two fingers to gently stroke from throat to chin. Now rub the tip of the chin in a circular motion. If your cat is enjoying this motion, she?ll lift her chin upwards.
For Dogs
For daily, routine massages, try applying a flat palm with medium pressure to slowly massage your dog?s body. If your dog is especially hyperactive or anxious, try long, sweeping motions with medium pressure along your dog?s back to the tail. Do this several times before resting one hand at the base of the head and the other on the region right above the hips. This will trigger a relaxation response and help your dog calm down.
---
Remember to never rush your pet and to avoid the belly area and the bones. Instead, focus on the muscles and other pressure points. You?ll know pretty quickly whether or not she?s enjoying it or not!