Your First Massage Ever: What to Expect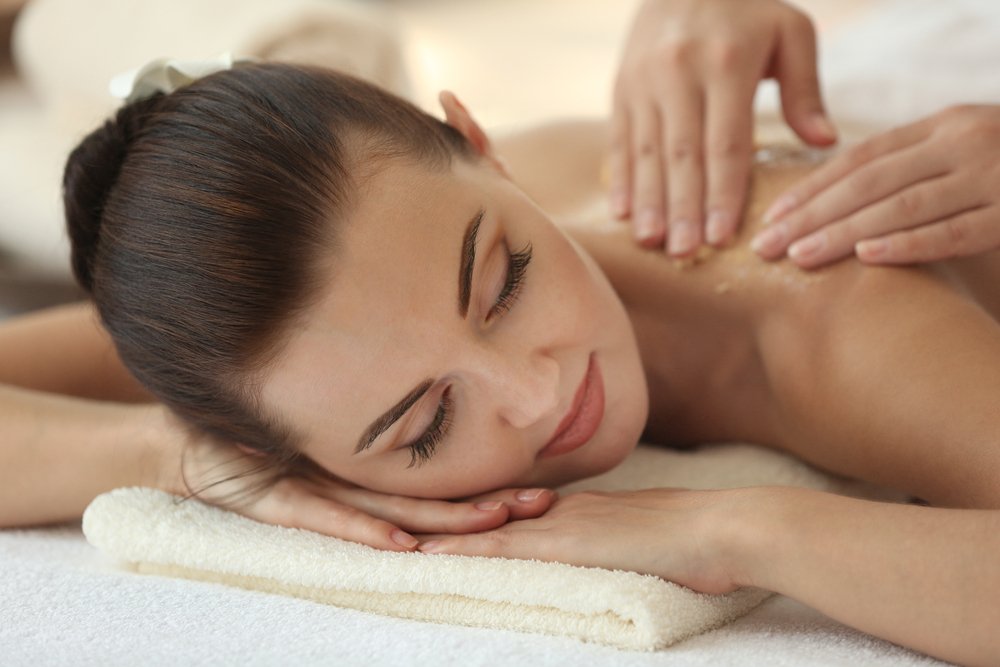 According to a 2015 survey, only around 18% of adults receive at least one massage per year. This?means?the majority of people have never tried therapeutic massage before! Knowing that, when?new clients schedule their first massages ever, I try to be sensitive to the fact that it is a brand new experience for them. Many people have a lot of questions and can be a little uneasy about what is expected from them during their first massage session. This is totally understandable!
Massage therapy?requires a level of vulnerability and trust that most people might find uncomfortable the first time around. That's why I'm going to show you exactly what you can expect during your first massage ever so you can walk in to your session with confidence and be completely at ease.
Research Your Therapist
If this is your first massage ever, I would suggest you get a referral for a licensed and board-certified massage therapist from a friend or loved one. By getting a referral, you at least know that your first massage will be with a therapist that you can trust. I would also suggest?calling the therapist to make your appointment so you can ask questions ahead of time.?As a massage therapist, my?intention is to convey that no question is a dumb question, whether before the session begins or even during the session. So don't be afraid to speak up about?questions, concerns, etc.
What Happens During the?Session
Here is a short rundown of what you can expect during your first massage.
You'll fill out?paperwork before the session begins.
The therapist will ask you some questions (see below).
You will be offered water and asked if you need to use the restroom.
You will be shown into the massage room, which may be dimly lit and have relaxing music playing.
Your therapist should give you some instructions, such as where to place or hang your clothes and whether you should start face up or face down on the table.
The therapist will then give you some privacy so you can undress to your level of comfortability.
During the session, the therapist will only undrape one body part at a time while massaging that area, such as your back or a leg.
The therapist may ask you questions about the pressure or if you are warm enough.
When it's time to turn over, the therapist will assist you so that you are always covered by the sheet.
After the session is over, the therapist will make sure you are awake and leave the room.
After you are dressed, you will leave the room and take care of payment.
Easy as that!
Know What You Want Before the Session
We all have different wants, needs, and goals when it comes to massage, so I've provided a list of helpful questions that will get you thinking about what you want to accomplish during your session. Think about these questions before the session so you can?discuss your particular goals with your therapist.
What results are you looking for? Relaxation, stress relief, tension relief, pain relief, etc.
What pressure would you prefer? Think about any shoulder rubs you have received. Did you want more pressure than the giver was using? Or did you find yourself asking them to lighten up a little? If you are not sure, the therapist will probably use medium pressure and check in with you during the session.
Any areas you want targeted? Tight neck and shoulders, sore hip, frequent headaches?
Would you like heat used? Many therapists will have heat sources available such as a table warmer or neck warmer or hot stones.
Remember: the Session is for YOU
It's important to remember that your massage session is for YOU. As a massage therapist, I want you to have the most beneficial session possible. If you need to talk during the session because you are nervous, talk. If you want to be quiet and meditate, do that. Never hesitate to communicate with the therapist about anything you want changed. Different music? Lower or raise the temperature? Use more or less pressure? Didn't realize how sore your calves were until the massage started? Ask the therapist to spend more time there. Wondering why we are using certain techniques or focusing on a certain area? Just ask.?Some clients zone out (or even fall asleep!) as soon as they get on the massage table and don't say a word until the session is over. This is YOUR time, so make the most of it as you see fit!
But also keep in mind?that massage therapists are trained, experienced body workers and it is important?to trust us and the work that we are doing. If something feels "off", however, don't be afraid to speak up.
Closing Thoughts
If you've decided to try massage for the first time, get excited! With a little forethought, you are bound to have an amazing session that meets your particular wants and needs. Not sure what session to try first? Check out Which Massage Should I Choose? ?to understand some of the differences between massage modalities. Contact me to schedule your session today!